Presented before you is a character the likes of which you'd never see on mainstream alt-porn venues. Andie Robin is a one-hundred-percent awesome inked and pierced skank, knows it, and loves it. One need only take a quick look at Andie Land in the Picticon to glean this fact. She is right up there with another one of our darlings, Gia.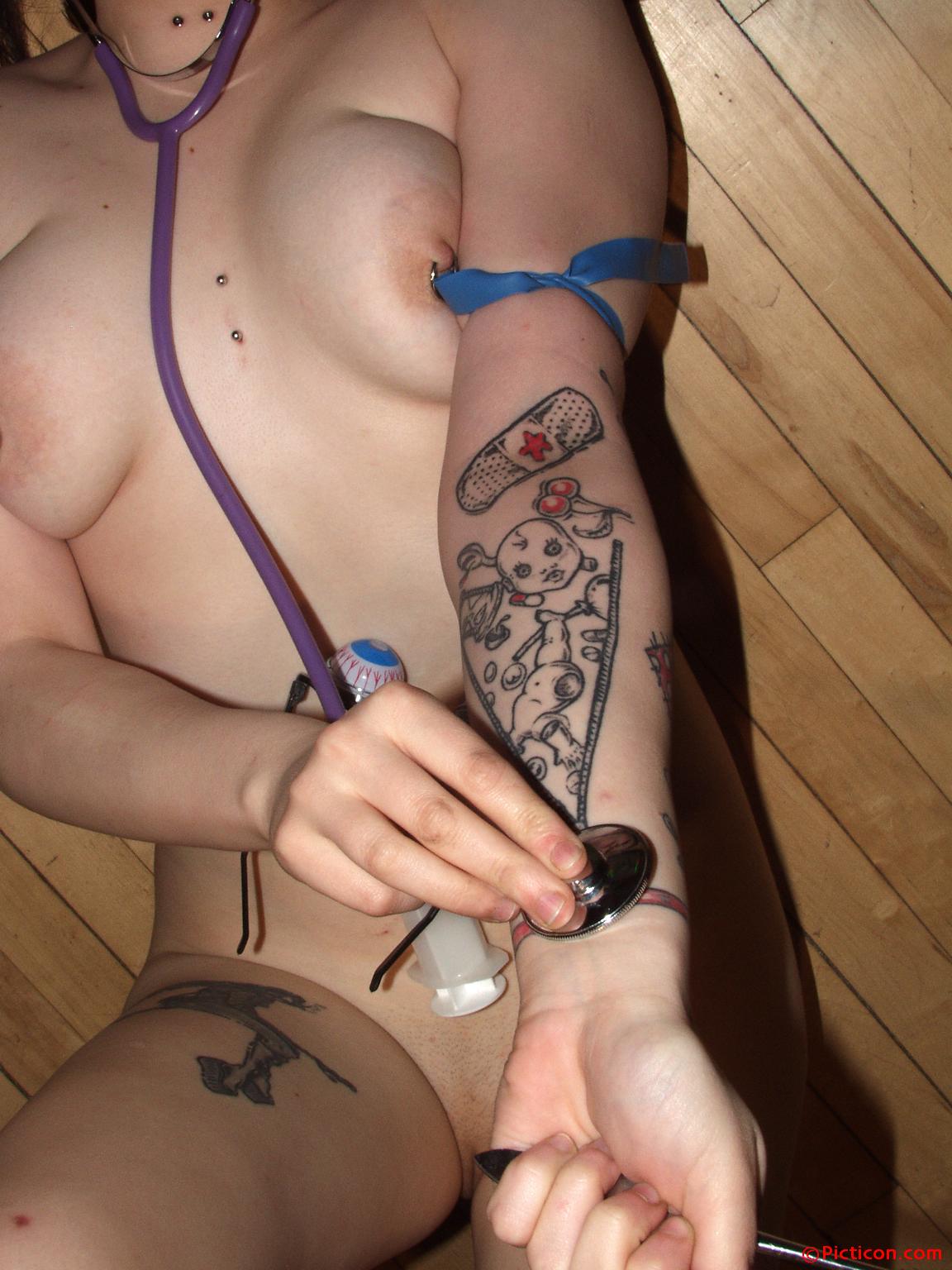 In this image where she Andie Plays Doctor, we can clearly see her uncommon surface piercings--chest and throat (!). We also can see her peculiar choice of tattoos, as well as the oh-so-curious tourniquet she's taken the liberty of tying around her arm. On a related note, take a look at our Medical category.
In a way, Andie might remind some of those bizarre eye-opener bimbo characters from the underground comix of Robert Crumb. She's got the body and the personality to go with it--her tats and piercings are a bit advanced for the 1970s, however! This girl clearly enjoys herself, and that's exactly what we like to see.